What to make a difference? IHDI Is The Place for You
Are you looking for opportunities where you can give of your time and talents with a positive impact? Then IHDI is the place for you. When you volunteer at IHDI, you have the opportunity to become an important part of the IHDI community while influencing the lives of our phenomenal hearing dogs in training and our remarkable clients.
To discuss your interest, schedule a site visit, or receive more information on Volunteer Opportunities, email Ashley, Volunteer Coordinator or call 303-481-2370.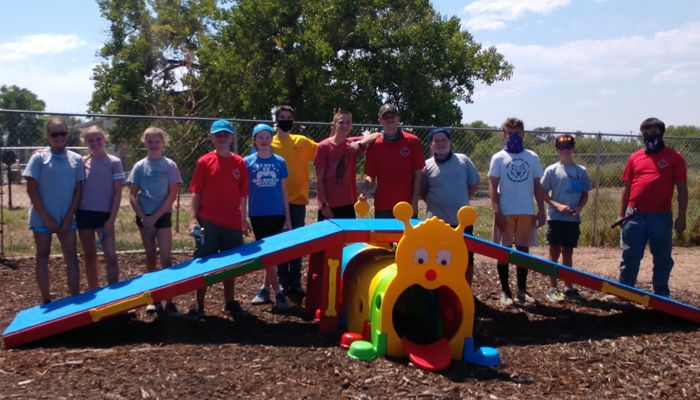 Volunteer opportunities exist in the following areas:
Enrichment Volunteers
Provide outlets for dogs to de-stress and engage in behaviors that promote well-being through activities such as spending time with the dogs on campus playing games, supervising playgroups, taking dogs out on walks, spending quality one-on-one time, grooming executing basic training exercises, and more.
Facility and Grounds
Assist with maintenance-related tasks that need to be completed around the campus, including maintenance, repair, and building projects.
Outreach and Education
Participate and volunteer in community and IHDI events such as volunteer recruitment fairs or networking mixers to answer questions and help to raise awareness of IHDI's mission.
Skills Based
Refers to individuals and companies putting to use their professional skills to assist IHDI in a variety of contexts and can include all types of professional skills such as photography, IT, or ASL interpreters. For individuals, it is a chance to grow and refine professional skills. For companies, this is a great opportunity to expand an employee volunteer program.
Group Project
With helping hands, we can get a lot accomplished! Groups generally aid with facility and grounds projects around our campus. As projects groups tend to tackle are mostly outside, acceptance of group volunteers for projects may be season-dependent. Adult and junior groups are welcome to inquire. Our minimum age for group volunteers is 14.