What are you doing this weekend?
We think your answer should be along the lines of hiking or having a movie night with my hearing dog in training foster!
You're invited you to check out International Hearing Dog's Foster Program. If you think you may be able to support one of our hearing dog hopefuls through their journey toward becoming a hearing service dog, we would love to talk to you!
Training a service dog is a long, intensive, and often challenging process, but the newly composed client-dog team's outcome is life-changing. Hearing service dogs have to be at the top of their game for their person. Therefore, a tremendous amount of training, time, and development is invested in each dog to serve optimally. You've heard the saying 'it takes a village,' well the same can be said to train a hearing dog.
Are you willing to be a part of IHDI's village to change the life of a d/Deaf or hard of hearing individual?
Fostering requires no financial obligation, and all training and support are provided. As a foster you can be part of the foster dog's journey from arrival, to learning basic commands, to alerting to sounds to teaming with their person. It may be exhausting at times and an arduous journey overall, but being even a small part of the transformation of a dog into a service dog is a reward like none other. The dog will thank you, the client will thank you, and our IHDI family and community will thank you! You may just find yourself with a new friend, a four-legged furry pal, and a community of like-minded volunteers in your area trying to change the world just like you are!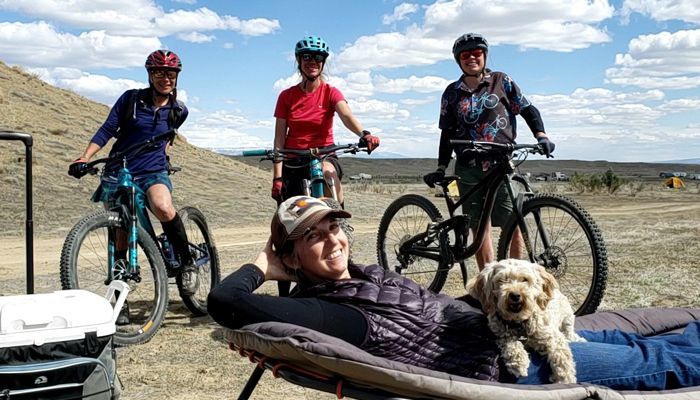 Good to know details before you decide if fostering is a good fit for you.
IHDI's foster program asks for a minimum of one weekend a month up to every weekend for a minimum of 6 months. Are you interested in an extended foster stay? It's possible, though we need to work out some important details with you first.
On your foster weekend, you'll pick up your foster dog on Friday with all the supplies needed for their weekend stay. At pick up, you'll get a one-on-one mini orientation with the dog's trainer on the dog's skills, things the dog needs to work on, and things you need to maintain during their stay. You'll enjoy a weekend full of companionship (pretty awesome) along with fun daily service dog training (super helpful) and then drop the dog back off at our campus on Monday. You can foster the next weekend again or wait till next month. You can foster the same dog or a different one!
Are you ready to foster a hearing dog hopeful?  You will need to complete the application process, but IHDI will be with you every step of the way!
Complete and submit the foster application
 
Set up an in-person, phone, or Zoom interview  
 
Schedule a home visit with the whole family
 
Complete background check (Requires a $20 fee per report to be paid by foster before orientation)
 
Attend Orientation 1: The Basics
 
Attend Our Loose Leash Walking and Dog Handling class (This orientation is hands-on with lots of exercises on dog handling, training, and continual support with IHDI dogs.)
---
Levi going for a walk with his foster

Grayson exploring Denver hot spots

Beauty hiking with her foster

Jagger during a service dog in training outing

Greyson hitting the trail with his foster

Umber & Sonny out on a hike