Raise a Puppy and Change a Life
Have you ever seen a service dog working studiously alongside their handler in public and wonder how they learned to be so confident in any situation, reliable in their work, and keep their tail wagging, all at the same time? 
Well what if we told you that it was because of someone just like you that raised that service dog since they were a puppy. 
Puppy raisers open their homes and their hearts to teach a puppy the fundamentals of basic manners and house breaking, expose the puppy to positive interactions and give them a loving and enriching home during their puppy life. Being a puppy raiser is a long and challenging project but the reward of giving someone their independence, confidence and life back with a service dog that you raised will be priceless.
Check out the process and apply to see if you could raise the next generation of service dogs!
Process to become a Puppy Raiser:
Read the Puppy Raiser job description and FAQs
 
Fill out a Puppy Raiser application
 
Interview with IHDI's Volunteer Coordinator
 
Home visit, conducted by IHDI staff,  with ALL people and pets living in the home. 
 
Background check for all people over the age of 18 in the home ($20 paid by the volunteer)
 
Orientation and basic hands-on training class
 
Have patience while you wait for your puppy to arrive!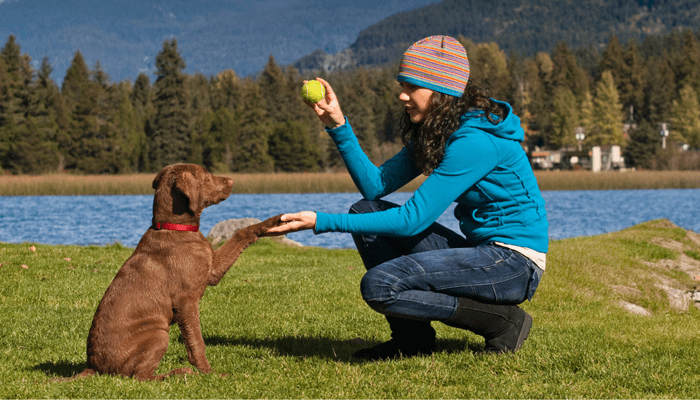 Expecations of a Puppy Raiser
To maximize the potential of successfully entering advanced training, the volunteer Puppy Raiser teaches the puppy basic skills, house manners, and crucial socialization by providing a nurturing and enriched upbringing. Get the full volunteer job description here.
Provide love, support, training, socialization and an invaluable in-home experience for an IHDI puppy for 10 to 12 months.
 
Provide a safe, secure, loving home with appropriate food, toys, and crate.
 
The raiser needs to supply treats, replacement items, and transportation costs.
 
Keep the puppy well-groomed and healthy.
 
Teach the puppy basic skills and appropriate behavior using IHDI's cues and techniques.
 
Promote confidence in the puppy and an eagerness to work through positive reinforcement.
 
Follow International Hearing Dog's procedures and guidelines.
 
Attend mandatory puppy classes once a week.
 
Provide age appropriate outings and experiences for socialization.
 
Complete and submit puppy evaluations and reports in a timely manner.
 
Seek assistance as needed from the Volunteer Coordinator and trainers.
 
Volunteer when possible and help raise awareness for IHDI's mission when you're out and about.
 
Have fun with and enjoy your puppy!