Shop & Support IHDI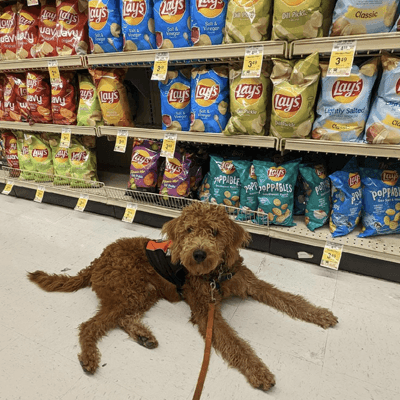 Did you know that you can support your favorite non-profit by grocery shopping? Through the Community Rewards Program at King Soopers & City Market, you can support IHDI with every grocery run!
King Soopers & City Market will donate a percentage of your purchases back to our organization when you select International Hearing Dog as your charity of choice! In 2021, 26 families generated over $1,300 in donated funds to IHDI simply by scanning their loyalty card at checkout!
Once you link your card to IHDI, all you have to do is shop at King Soopers/City Market and swipe your Shopper's Card to make a lasting donation to the Hearing Dog program.
It's easy! Sign up and start saving lives today:
Click on My Account or Create an Account.
Find the Community Rewards on the left-hand menu.
Search for International Hearing Dog Inc and click Enroll.
When you shop, swipe your Shopper's Card and feel good knowing you're helping a great cause!