Due to the high volume of clients on our wait list, IHDI is not accepting new applications.
IHDI works hard to identify applicants based on their needs and circumstances. After applicants have been identified, we match the applicant with the dog that best suits his or her needs and requirements. Each dog is then custom-trained to work for the sounds the applicant requests.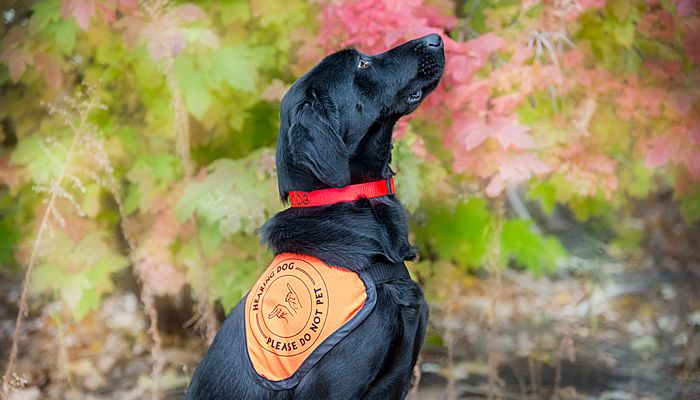 Hearing Dog Program Eligibility
Hearing Dog candidates are adults over age 18 who:
Have at least a 65 decibel hearing loss (unaided)
Live alone or with other persons who are deaf or hard of hearing
Do not have another dog in the home (inside or outside)
Are physically, financially, and mentally able and willing to care for and continue the training of a hearing dog.
Application Materials
We require the following items in addition to the full 20 page application to help determine eligibility:
Phone/Zoom Interview
Letters of recommendation from Doctor/Audiologist
Personal letter of reference 
A copy of the applicant's most recent hearing test
A photo of the applicant and pictures of applicant's home
A general (blueprint-like) drawing of the residence the Hearing Dog will reside, calling out specific sources of sound (front door, oven, smoke alarms)
Check out our adoptable dogs that didn't quite make the cut!