Gonzo and Cecile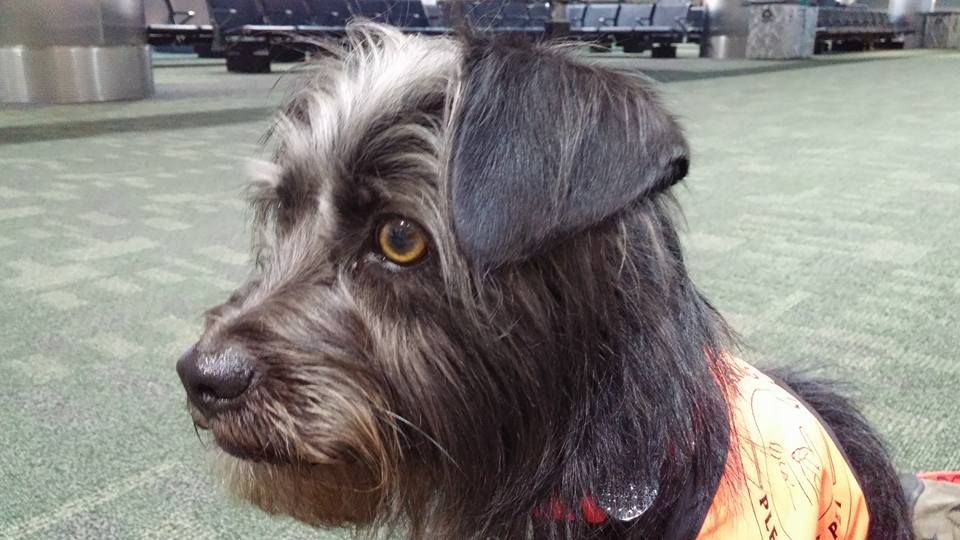 "I received my new hearing partner and it has been an amazing experience. The staff has been incredibly supportive; I've never had a terrier and had a lot to learn about the breed. Whenever I had a question, I would text his trainer and she would respond within a couple of minutes!
Gonzo is an awesome little guy, not only does he alert me to the sounds he was trained for but he's added the microwave and dryer beeps to his repertoire.
Sometimes I have to leave him home and when he sees me get his small water dish ready, he goes in his crate all by himself. Being a senior, I'm not as agile as I used to be and when I get his leash and vest he comes next to me and holds still so I can dress him in his professional attire, he does these things without my telling him, such a little gentleman! When I walk, I don't hear cars and now I feel safer with Gonzo by my side. My friends and I like to go to restaurants for coffee and they are amazed at how well behaved he is. He also comes to classes with me and I guess he finds it boring because he stretches out next to my feet and goes to sleep."