Portia visits Hawaii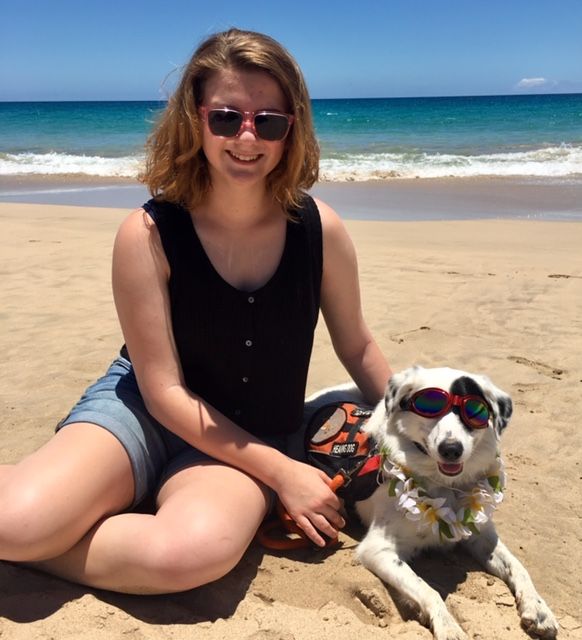 All of us at IHDI live vicariously through all the fun adventures our recipients and hearing dogs take throughout the year!
Hearing Dog Portia is living her best life with her recipient Laura on the beaches of Hawaii. Portia is Laura's second hearing dog through International Hearing Dog. Her first dog Maggie also enjoyed these Hawaiian vacations but had to retire due to her age. We were able to place Portia after Maggie retired and Maggie was able to show her the ropes and make the transition even smoother. Now Portia is keeping Maggie's spirit alive on the beaches of Hawaii and even wearing Maggie's lei to keep bringing her back to her happy place.