Quinn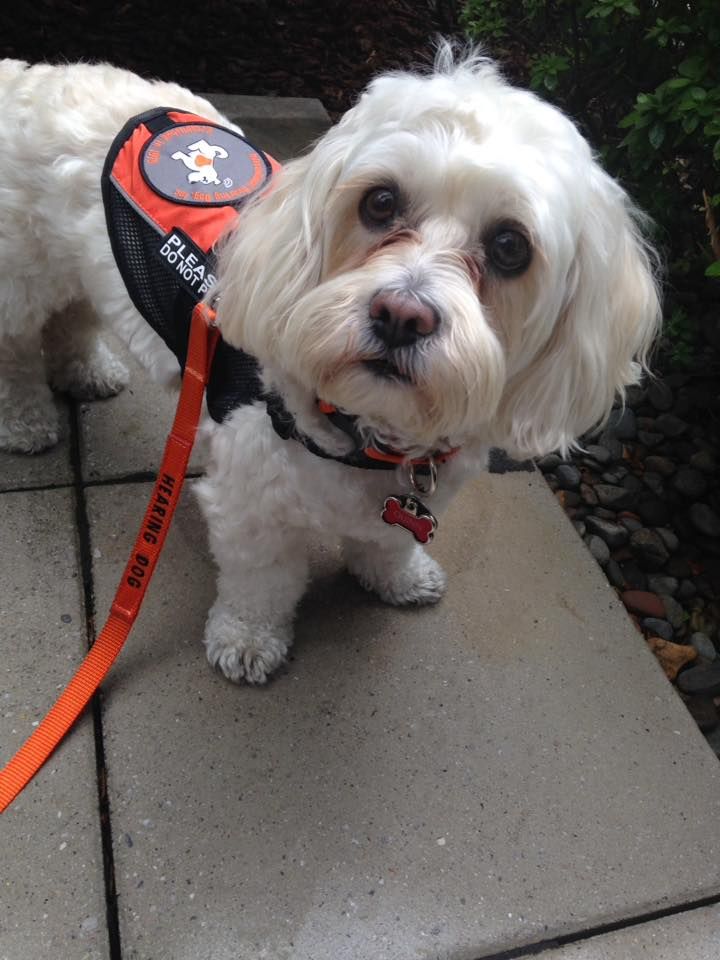 "Quinn came 15 months after the loss of my first beloved hearing dog, Harley, and 9 months after the death of our son. I was devastated and completely lost. Quinn quietly took over for Harley and became not only the most amazing hearing dog, but also a healer of a broken heart. She goes with me to school daily, and cheers both the deaf and hard-of-hearing students we have as well as everyone else, from all other students to principals and custodians. She is the little Light of the School District!"
At home and at school, Quinn alerts me to eight sounds. She never misses. Even in the midst of chaos, she is calm and alerts me. She never barks, ever! She is my little Ears in Fur, my helper, my constant reminder that I am competent and courageous. I don't NEED people to help me most of the time. I can even handle new listening tasks with new hearing aids that are difficult to master, because she gives me the motivation to keep learning, keep growing, and not be a burden on anyone whether it be financial, helping to hear sounds, or to speak for me. I can speak for myself. My students are learning to do the same. None of them will grow up to be financially needy because of their disability. They are achieving great things.
A hearing dog's ripple effect can be as wide as an ocean!"