Walle learns a new sound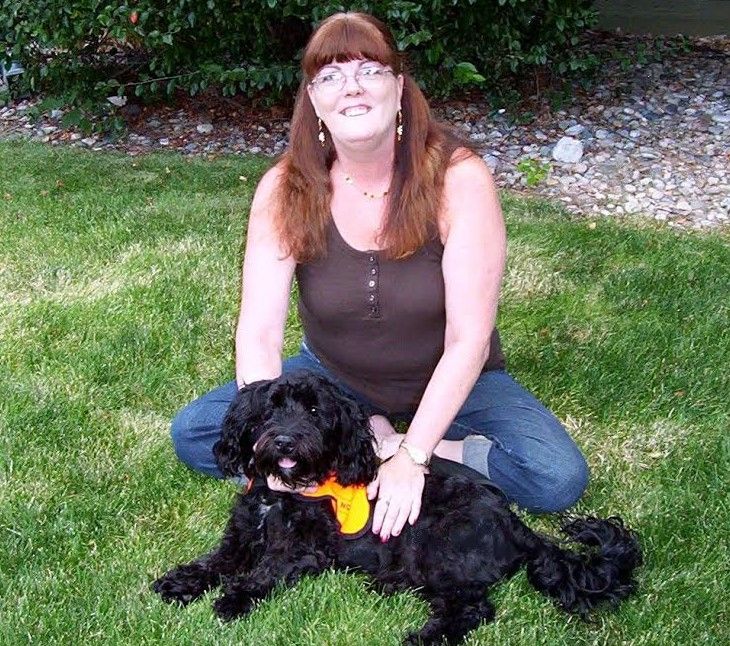 "I wanted to share a cute incident we had yesterday. Since I lost 40-60dB's of hearing in April, Walle has been working much harder for me. I have been praising him and having him show me things he is not trained for. Each time we do this it gets better and more alerts are added, ones I didn't need before. He is so smart!
Well, I was sitting at my desk and Walle was sound asleep in his cubby/bed at my feet, under my desk. My cell phone was sitting on my desk about 8 inches away from my left ear, which is completely deaf. My phone started beeping loud (but I didn't hear it).
Walle jumped up out of a sound sleep and ran into the hallway. He then ran back to me, and back out, over and over. He kept looking at the smoke alarm, but it wasn't going off. After looking out the front door and trying to figure out what was up, I decided the smoke alarm did one of its beeps (it does that once in awhile).
A couple hours later it happened again! I still couldn't figure out what he was trying to figure out. Later that evening, we were outside doing our usual long wandering walk when it did it again. This time the phone was in my back pocket. He jumped up and kept pawing and nosing my butt!
I pulled my phone out and looked and what do ya know, it's a flood alert! A couple years ago, when those horrible fires happened here in Colorado Springs, I signed up to get emergency warnings on my cell phone. Poor guy was confused because it was two alerts he knows packed into one!
I am so proud of him! He got extra treats when we got home. Yet another example of how awesome you guys are for people like me! Thank you!"