Thanks for visiting our wish list page! We're sure you can guess how fast they can go through food, treats, and toys!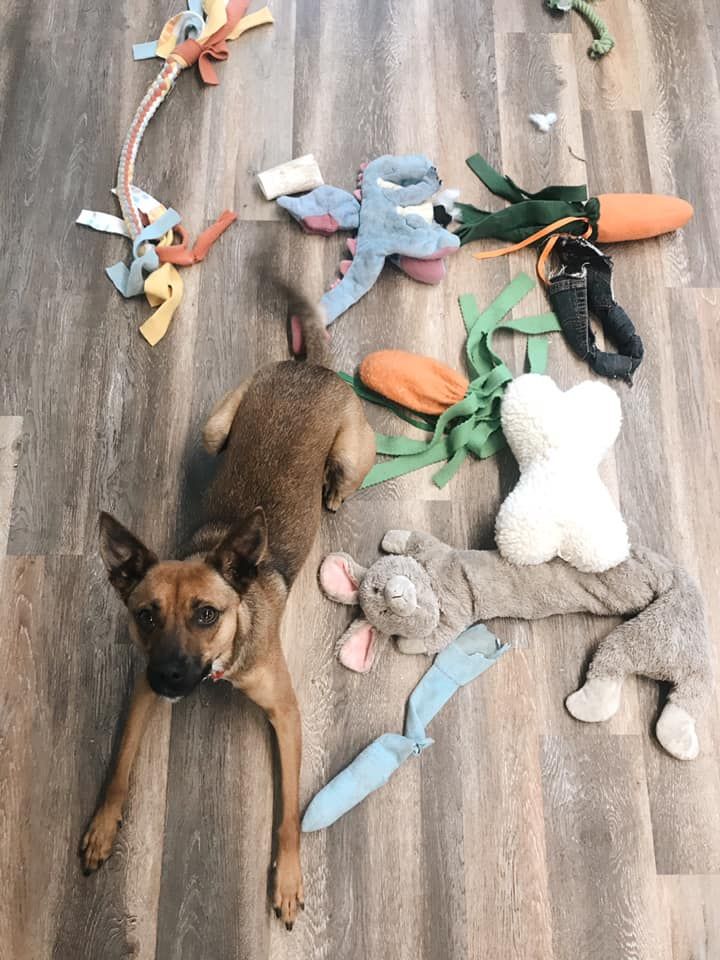 Hearing Dog Clyde and all his favorite toys
We appreciate any way you decide to give. If you're out of state, the dogs (and human employees!) LOVE surprise packages! Our mailing address is 5901 E 89th Avenue, Henderson CO 80640. You're also welcome to stop by, drop off your thoughtful goodies, and see some of the pups!
The list below is what we need the most. Thank you for helping care for these rescued shelter dogs that go on to provide safety and comfort for their hearing impaired partner!
Our Hearing Dogs Need:
Food and Treats (Pup-peronis & Snausages)
Fleece and Squeaky Toys
All sized Kongs & any similar durable chew toys
Small and Medium Sized Crates
Cash and Monetary Donations
Gift Cards from pet stores, grocery stores, and shopping centers like Target, Walmart, or Costco
Gas Cards for help placing Hearing Dogs
Cleaning Supplies
Travel Vouchers for flights for placing Hearing Dogs out-of-state
Please also consider hosting a supply drive for donations to IHDI. Contact us to learn more.