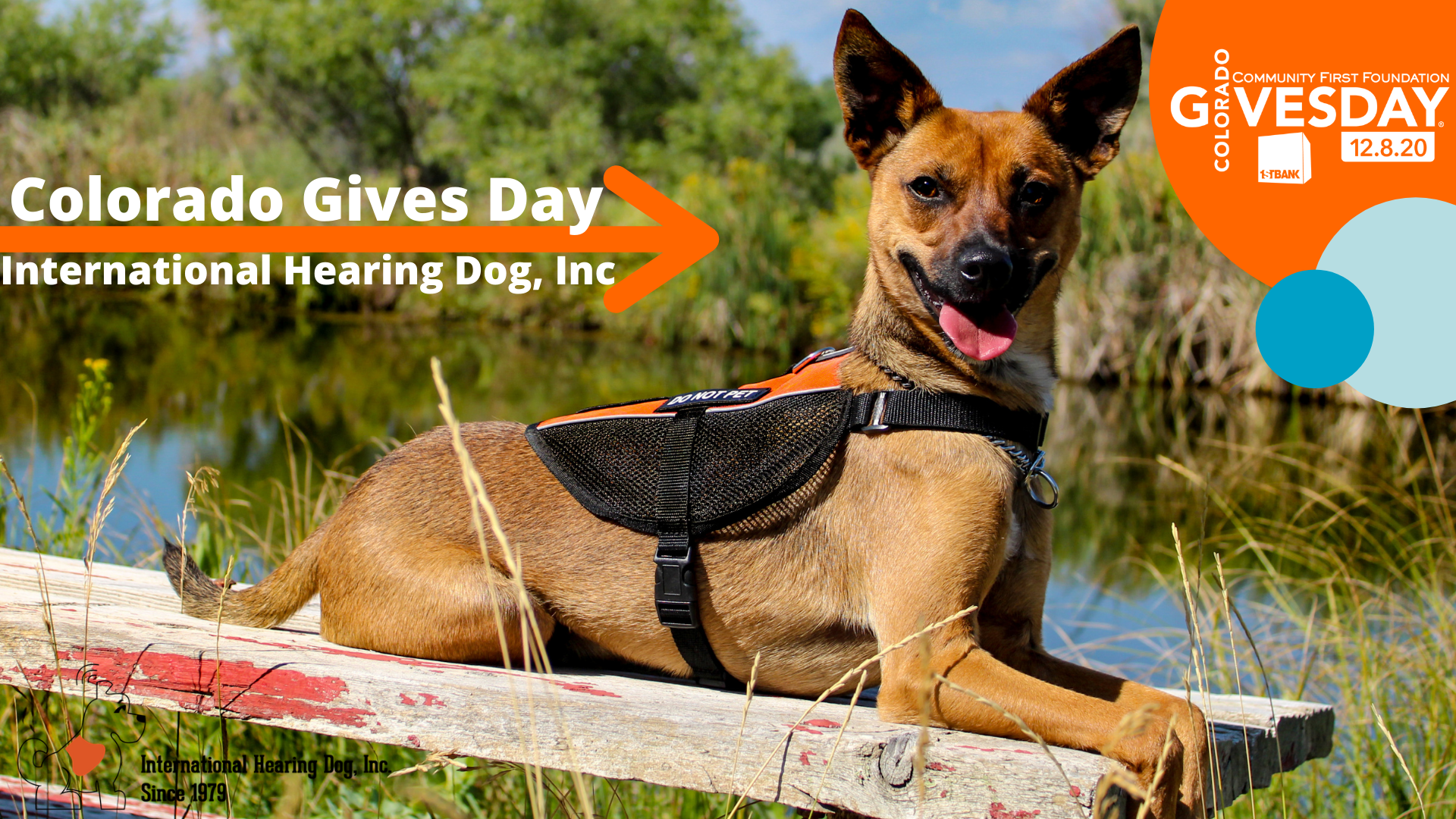 Join International Hearing Dog on the single largest one-day giving movement in the country, Colorado Gives Day!
Schedule your life changing donation starting November 1st through ColoradoGives.org
Did you know that giving on Colorado Gives Day allows your dollar to go even further? Colorado Gives Day is Tuesday, December 8, and features a $1 million Incentive Fund. Every nonprofit receiving a donation on Colorado Gives Day receives a portion of the fund, increasing impact and the value of every dollar donated along with many additional prizes awarded to organization thanks to the generosity of FirstBank! These incentives give IHDI an extra boost in reaching our Colorado Gives Day fundraising goal of $35,000 in support of our life changing mission! #TrainingOtherEarsToHear
Since 1975, Community First Foundation has been helping generous donors and innovative nonprofits come together to improve the quality of life and create positive change in our community and beyond. Our ColoradoGives program connects supporters to more than 2,900 local nonprofits, providing an easy way to learn about and support these vital organizations online. Please note, you do not have to be a Colorado resident to support this campaign.
Scheduled donations begin Saturday, November 1st with scheduled donations being able to be made up until the midnight on December 8th.
On behalf of the entire IHDI team, our Hearing Dogs in training, and their future recipients--thank you for supporting our life changing mission of training other ears to hear!