WHO WE ARE
International Hearing Dog, Inc., is pleased to announce that it achieved accreditation by Assistance Dogs International (ADI). ADI is the leading authority in the Assistance Dogs industry. It establishes and promotes standards of excellence in all areas of assistance dog acquisition, training, and partnership.
Founded in 1978, International Hearing Dog, Inc. (IHDI) continuously advances its selection, training, education, and matching methodologies to partner over 1,400 teams of persons who are d/Deaf and hard of hearing with custom-trained hearing dogs in all 50 states, the District of Columbia, and Canada.
Our founders embarked on a pilot study in Colorado in 1974. After four years of collaborations with the d/Deaf community, testing different dog breeds, and developing a sound training method, the results proved that dogs are a viable choice to assist persons who are d/Deaf or hard of hearing.
Forty plus years of dedicated mission-driven work later, IHDI persists in successfully creating resilient hearing dog teams around the country each year. Additionally, IHDI has help support the development of similar programs in Norway, Japan and Australia. IHDI delivers independence, awareness, and an enhanced quality of life to our clients and provides a pathway for dogs to serve as loyal companions and professional aides at no cost.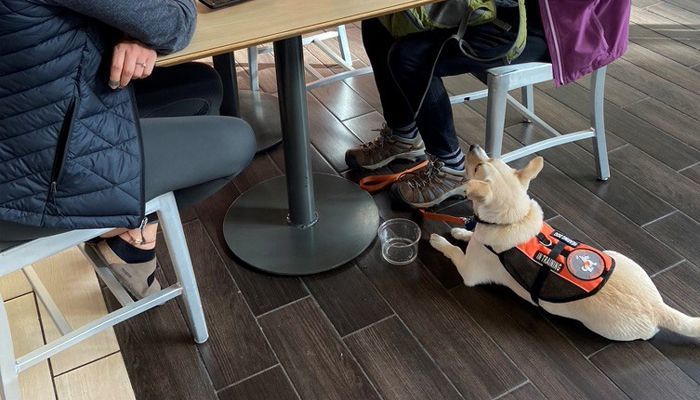 WHY WE DO IT
According to the World Health Organization, "Over 5% of the world's population – or 430 million people – require rehabilitation to address their 'disabling' hearing loss (432 million adults and 34 million children). It is estimated that by 2050 over 700 million people – or one in every ten people – will have disabling hearing loss." Thus, the need for IHDI's hearing dogs is real and growing.
Consequences of Being d/Deaf or Hard of Hearing
From education to employment to personal relationships to quality of life, being d/Deaf or hard of hearing can impact many areas of a person's life.
Impacts may include:
Fewer educational and job opportunities due to communication challenges
 
Loss of independence due to the inability to hear routine sounds -- alarm clocks, phones, doorbells, and emergency sounds
 
Social withdrawal due to reduced access to services and difficulties communicating with others
Assistance for People Who are d/Deaf or Hard of Hearing
While various hearing assistance devices exist, such as amplified and captioned phones, flashing light doorbell alerts, and hearing loops, these solutions are environmentally dependent. This dependency restricts the effectiveness of such assistive listening device solutions for d/Deaf or hard of hearing individuals in daily life situations (e.g. shopping at the grocery store or engaging with a coworker). In addition, supportive hearing people can unintentionally rob many d/Deaf or hard of hearing persons of an independent life by creating a dependence-responsibility relationship. d/Deaf or hard of hearing community members are looking for a dependable alternative to electronic devices that emphasizes independence and camaraderie. A feasible option that is customized to fit their needs and assimilate into their lifestyle. The hearing dog is a natural choice. Partnering with a hearing dog solves independent living, awareness, and safety issues and gives many years of service and companionship.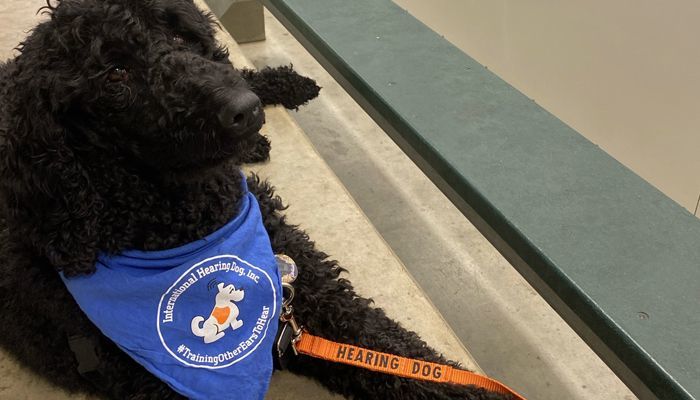 HOW WE DO IT
Hearing dogs are a unique type of service animal, and IHDI is a unique organization. IHDI's work in training other ears to hear results in transforming dogs into service hearing dogs that enhance a client's quality of life and strengthens communities at no cost.
To ensure IHDI is reaching, connecting, and serving our community members that are d/Deaf and hard of hearing, IHDI provides services and builds support through the following venues: