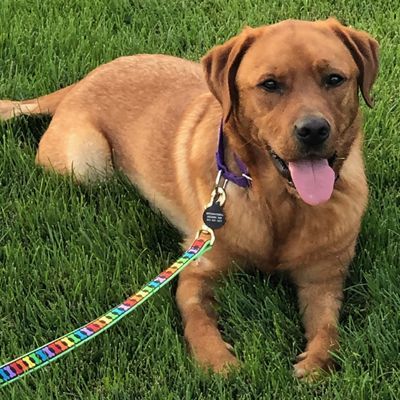 Umber is celebrating his 3rd birthday today! He sends his thanks to each & everyone of you for supporting his fight! We send birthday wishes for many many more birthdays in this sweet boys future!

The day consisted of extra belly rubs & a special ice cream treat!
Thank you all for the Birthday wishes and support for Umber's 3rd Birthday yesterday!

Umber had an Oncology appointment were unfortunately a few new Mass Cells were found but thankfully his blood work continues to come back as good. Umber's doctors started him on a new IV protocol, so lots and lots of good energy to our Goofy Boy that the third time is the charm and this new protocol works for our fighter!

One of IHDI's wonderful Fosters took him in after his appointment to continue his day of extra love! Umber also picked out a stylish new collar & leash as an additional birthday treat!

Thank YOU once again for your support. You are the reason this fight is possible!