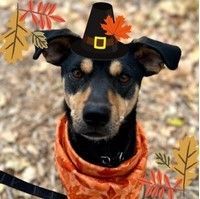 WE ARE SO THANKFUL FOR YOU!
Thank you..for your commitment in assisting to provide our clients with the gift of safety, independence, and companionship!
Thank you..to our dedicated Fosters, providing all Hearing Dogs in training with valuable in home experiences!
Thank you..for your compassion for the people that we serve; d/Deaf and hard or hearing individuals  whose lives are made richer by a custom-trained service dog.
Thank you..for helping us bring the power of the human-animal bond to so many people.
Thank you..for your generosity  in supporting our vital work so that hundreds of our clients across the country can spend the holiday season with a loyal, loving, and life-changing Hearing Dog at their side.
Thank you..for believing in our mission and supporting our life changing program!
This Thanksgiving, we are more grateful than ever for our amazing community of supporters and all that you continue to do to help us through this year of change, adaption and continued growth. Through all the adjustments and changes over the last few years, your support has remained a constant! As we all take the time to consider what we are thankful for, please know that so many Hearing Dog teams, along with our staff, are thankful for you!
Happy Thanksgiving from the staff, trainees and clients of International Hearing Dog!