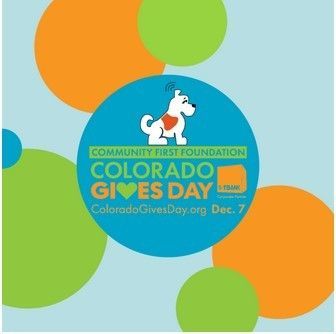 Please join IHDI for one of the largest one-day giving movements in the country - Colorado Gives Day! Did you know that giving on Colorado Gives Day allows every single donation to go even further?
In thanks to a $1 Million+ Incentive Fund! Every nonprofit receiving a donation on Colorado Gives Day receives a portion of the fund, increasing impact and the value of every dollar donated. 
You can help us make the season merry and bright by giving the gift of independence to an individual in need through the partnership with a custom trained service hearing dog from International Hearing Dog.
Counting down the days to Colorado Gives Day!
Six Days- The number of full-time staff on our team who dedicate their lives to this mission. From tackling everything from training, marketing, client relations, community outreach, kennel care and so much more!
Five Days- The number of Colorado residents currently on our wait list to receive a service Hearing Dog to provide them with safety, freedom and independence. Though this only makes up 17% of the individuals patiently waiting to receive their leash to independence!
Four Days- The number of Colorado rescue dogs currently in training to become service Hearing Dogs. Did you know that IHDI is proudly actively sources candidates for our program from local shelters and rescues?
3 Days- The faces behind the organization; from training, client relations, outreach, to kennel care & facilities -- these are the faces who keep it all going! Seven full-time staff and two part-time team members who dedicate their work, day in and day out, to our life changing mission.
2 Days- Hearing dogs in training, Bear and Dweezle, and their fellow trainees need your support as they train to change lives!
1 Day to Colorado Gives Day- one new face needing your support! Welcome our newest Hearing Dog candidate, Niko!