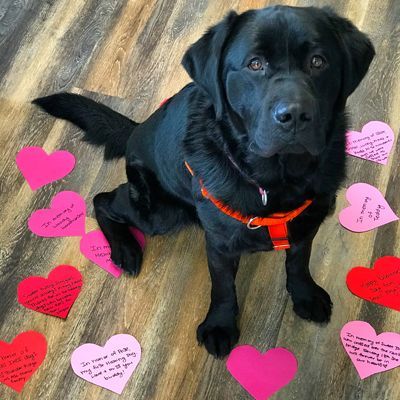 With Valentine's Day just around the corner, we are celebrating our third annual Valentine's Day fundraiser! For every $5 donation, we will hang
a heart in our kennels, training room, or staff offices with your message of love! Honor a two or four legged love one past or present, give thanks, or send love and well wishes to IHDI & Hearing Dogs in training.
Have a special message you'd like written? Simply add a comment via your donation in the box provided and we will add it to the heart before being hung throughout the facility!
Show your love for IHDI & Hearing Dogs in training with a gift today!