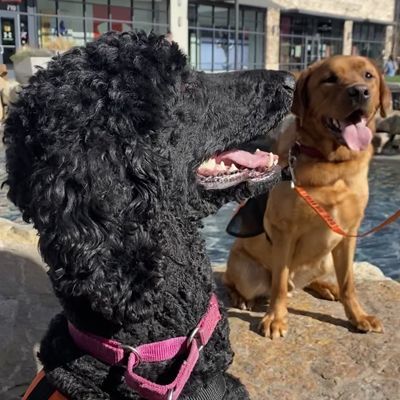 Join our Hearing Dog Hero, monthly donor community! Schedule a re-occurring donation to IHDI in the gift amount of $20/month and join the new Hearing Dog Hero exclusive monthly newsletter highlighting a dog in training as a behind the scenes narrative of your life changing commitment to the d/Deaf and hard of hearing community along with the inspiring dogs being trained to aid these individuals by providing safety, independence & companionship. Current monthly donors, thank YOU & a round of a-paws for your continued support, you will be included in our monthly Hearing Dog Hero emails!

Becoming a monthly donor of IHDI is easy, secure and convenient. When you sign up, your gift is automatically charged to your credit card each month. That steady revenue stream helps us save on fundraising costs and budget more effectively. And of course, you can change or stop your gift at any time.
Most important, you'll be playing a vital role ensuring more dogs receive the care and customized training necessary to serve their human partners, by becoming a Hearing Dog Hero!