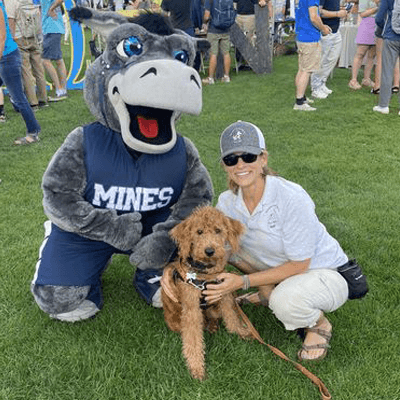 From the golf course to CU Boulder, the Oracle campus to the School of Mines, IHDI staff have been out and about in the community looking for YOU to open your heart and home to a Puppy in Training. Have you ever seen a service dog working studiously alongside their handler in public and wondered how they learned to be so confident in any situation, reliable in their work, and keep their tail wagging, all at the same time?
Well, what if we told you that it was because someone just like you raised that service dog since they were a puppy?
Puppy raisers open their homes and hearts to teach a puppy the fundamentals of basic manners and housebreaking, expose the puppy to positive interactions and give them a loving and enriching home during their puppy life. Being a puppy raiser is a long and challenging project, but the reward of giving someone their independence, confidence, and life back with a service dog that you raised will be priceless.