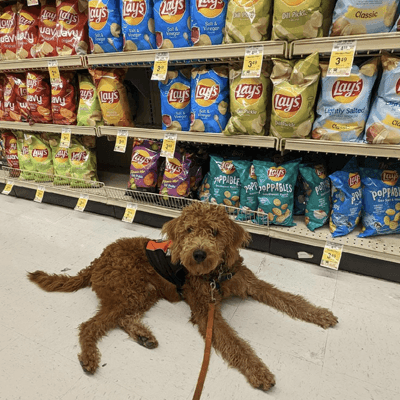 Did you know, you can donate money you are already spending to IHDI when you shop at both King Soopers & City Market? Through the Community Rewards Program at King Soopers and City Market, you can support IHDI with every grocery run by simply scanning your loyalty card at checkout!
This past Quarter alone, IHDI received over $350 from 32 families who have their cards tied to our program. Could you imagine the impact if we were to reach 75 cards tied to the Hearing Dog organization?
To enroll in the Community Rewards Program, please visit the appropriate link below:
Once logged in, use the toolbar on the left-hand side to select "Community Rewards." Next, search for International Hearing Dog, Inc by name or our assigned Non-Profit Organization number (#TM346) then click enroll! Once enrolled, a portion of your purchases will be supporting IHDI! Thank you for shopping & supporting our life-changing mission!