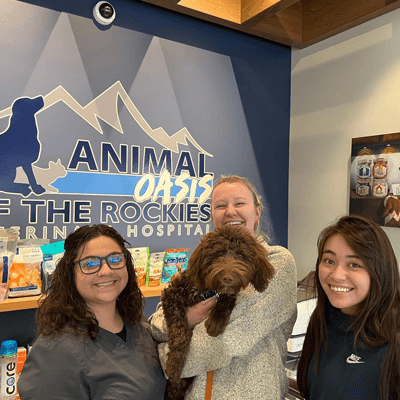 The wellness of IHID's hearing dog trainees is of top priority, and we couldn't be more thankful to the Animal Oasis of the Rockies staff for ensuring our dogs are healthy and happy.
Animal Oasis of the Rockies (AOR) is a full-service animal hospital serving pet owners in Broomfield and the surrounding communities. AOR provides exceptional medical care to our pups and assists in snuggling, socializing, and treat-giving, helping our pups have a fun experience! Creating good associations with body handling and vet care sets hearing dogs in training up for a lifetime of cooperative care.
IHDI feels so supported, on every level, by the wonderful veterinarians and staff at AOR! Thank you, AOR for all that you do for our hearing service dog hopefuls!