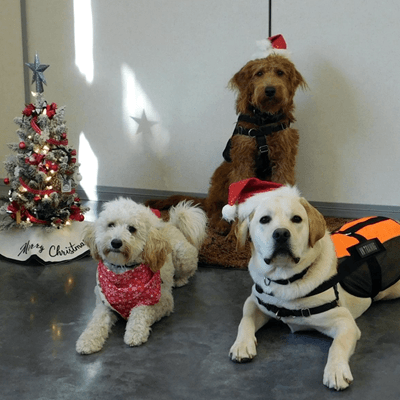 Join us in sharing the Christmas Spirit with IHDI's puppies in training at the Wyoming Medium Correctional Facility.
Spreading some Holiday Cheer with our pups and their Master Handlers is easy. We got everything PAWS'abilities puppies are hoping to find under the tree on our Amazon Wish List. Check out the approved list to select fun new toys, treats, chews, puzzles, or food. Items can be shipped directly to our facility via Amazon.
Thank you for your help with supplying comfort and joy to our invaluable Master Handlers and the PAWS'abilities puppies!