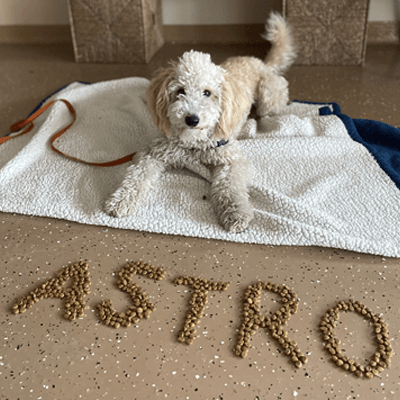 Happy New Year from IHDI!
2022 has been an exciting and action-packed year at IHDI. Our heartfelt thanks to each of you who have supported us with your gifts, time, and talents this past year. As we begin the New Year, we wish you all good health and happiness in 2023!
Astro (pictured) and Birdie are two of our hearing dogs in training, ready to ring in the New Year. They got their paws crossed that 2023 will bring the addition of "Hearing Dog" to their titles!" Be sure to follow their journey and stay up-to-date on what is happening at IHDI by following us on Facebook or Instagram or signing up signing up for Hearing Dog Herald, our online newsletter.