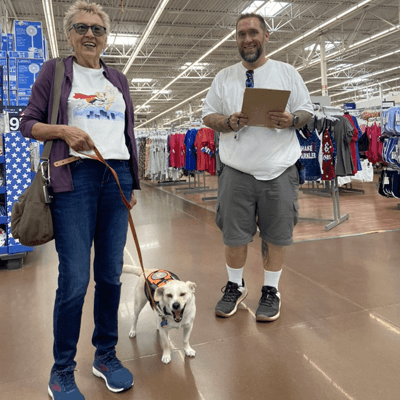 It's crucial to IHDI that our Hearing Service Dog teams continue to do well after Team Training that we recertify them yearly! This is a tall order and requires a long-term commitment from our working teams. The process requires the handler to fill out a report about experiences with their dog, submit a vet report showing their dog is still healthy, repeat the ADI public access test, and show that their dog is still alerting to at least three sounds.

Our training staff talks with the client and reviews everything. This effort ensures that the service dog is still doing its job well, is appropriate in public, and is healthy enough to continue working. If everything is in order, the team will be certified through IHDI for another year! If any concerns arise, our training staff works with the team to get things back in order.

Congratulations to local team Sue & Hearing Artie on their recent recertification!