Maggie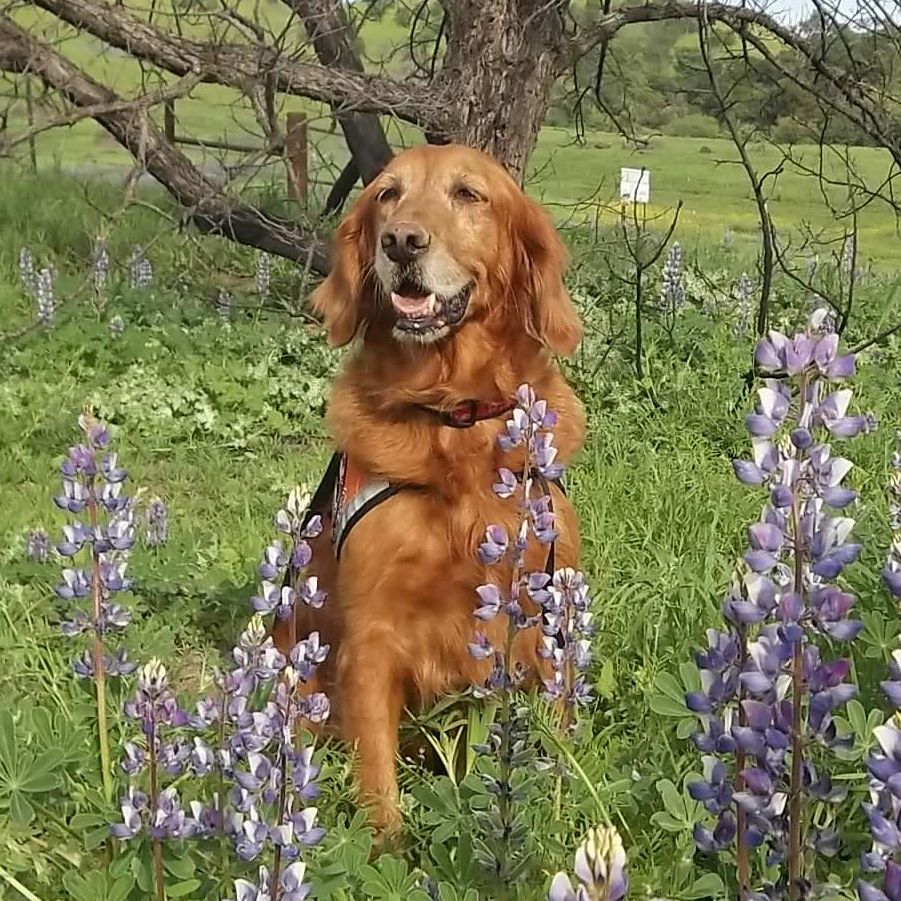 Maggie was my wonderful hearing dog for twelve years. She touched so many lives-my students, co-workers, family members and especially my new hearing dog, Portia.
Maggie and Portia were great buds from the first day they met. They worked as a team to alert me of the different sounds around the house. Even though Maggie could no longer hear and see well (lost vision in her left eye), Portia was there to guide her.
Last August, Maggie was diagnosed with cancer in her throat/chest area. To make Maggie's remaining time here on Earth extra meaningful; I made a bucket list of Maggie's favorite outings. Together with Portia, we went to the beach, hiked some beautiful trails, and set up play dates with Maggie's pup pals from our previous hometown. I was so grateful that we were able to complete the list and to make new memories.
Two weeks before Maggie passed away, the dogs and I were in the living room playing. Maggie was tired and sat down. I will never forget the sight of Portia sitting nearby as she was watching Maggie. It was clear that Portia knew Maggie's time was ending soon. From that day on, Portia became quieter around Maggie, yet stayed nearby. The two dogs never played again after that day. It was also Maggie's last day she worked. Two weeks later, Maggie peacefully passed away.
Thank you IHDI staff for rescuing Maggie and bringing her into my life. She loved her job and all the people and critters that were part of hers. Maggie left her paw prints in my heart, and my life will never be the same.
--from Hearing Dog recipient Laura