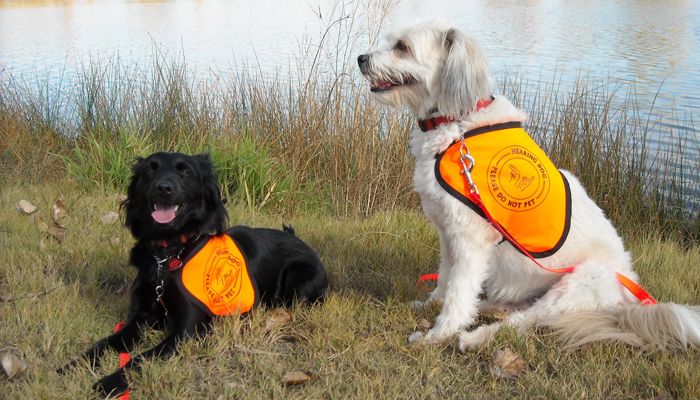 By Wendy Sedore
Over half a year ago the security guards in the mall didn't seem to know what a hearing dog was. I would be stopped by them as soon I stepped in the mall with my dog. It happened a number of times last spring. Usually I would just point to the vest and tell them Douglas was a service dog. And that worked.
For some time I was nervous about bringing Douglas into this certain mall in the city. It's the same mall where I got stopped a number of times for bringing the dog in. But of course everything was always okay after I indicated that Douglas was a hearing dog. I also explained that I had the hearing dog to help me ince I was deaf.
After half a year passed by I stopped back at that same mall where I was stopped. As I walked in with Douglas I saw about four guards standing outside the stores. But instead of them following me how they used to, they did the opposite. And I observed what they were doing as we walked by.
They were actually smiling at us and they appeared to be excited to see Douglas again. He had on his winter coat and one of the guards said he looked cute. It's amazing how things have changed so fast. So if you have a service dog and get stop by a guard, just be patient. Help and educate them about these dogs.
Give them time to learn what hearing dogs are. Then in time, you will probably get a big smile instead for a change.