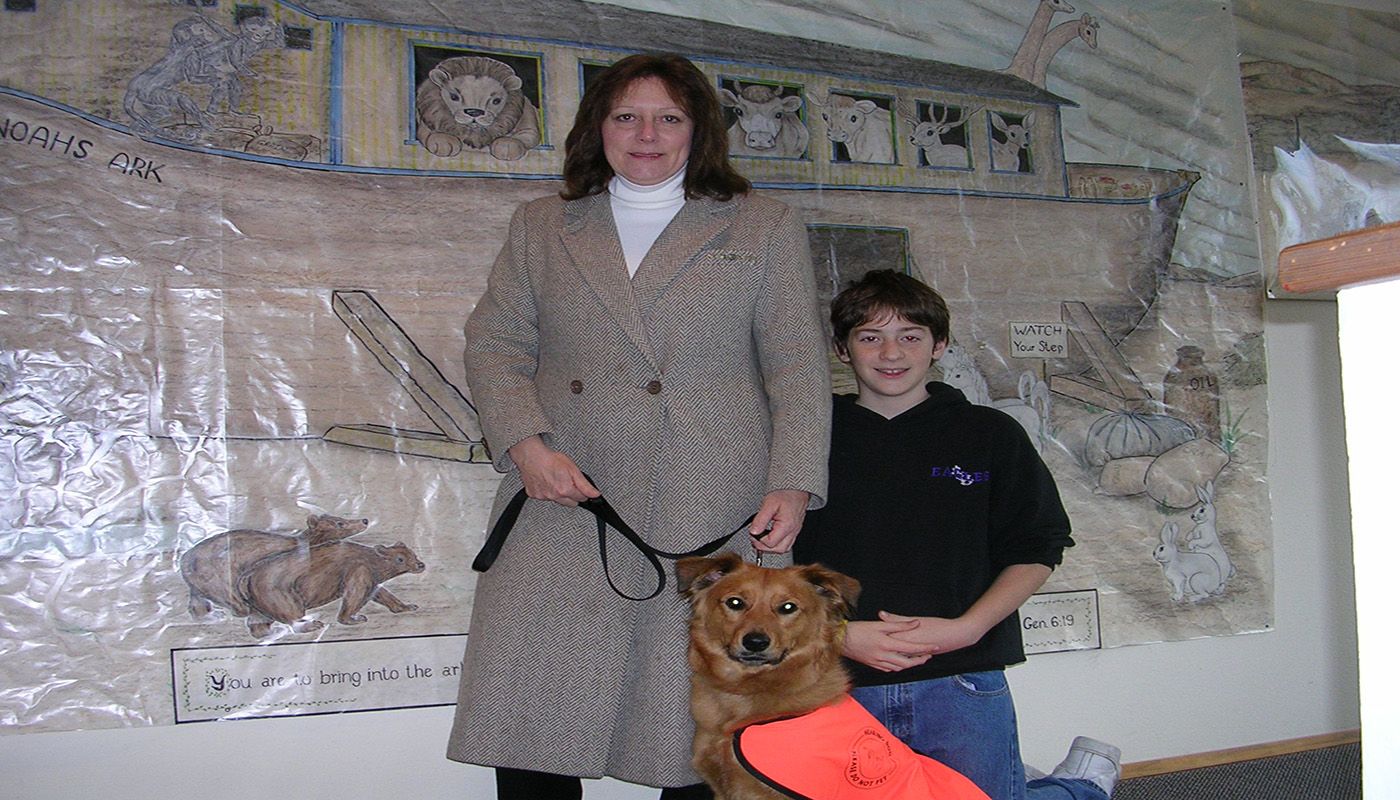 One of our recipients Monique had a beautiful story to tell us about her hearing dog Jake, who recently crossed the rainbow bridge. In memoriam 2002-2015, here is her story:
My best friend and constant companion, Jake, a golden retriever mix and I began our journey together on December 10, 2004, when he arrived from International Hearing Dog, Inc (IHDI). I was newly diagnosed with a severe hearing loss, so the idea of having a service dog to help with my hearing loss was a new concept to me and I was excited and enthusiastic to start our lives together.
Jake was two years old and eager to perform all of the tasks that he had been taught including things such as alerting me to someone knocking at the door, the sound of the doorbell, telephone ringing, and the tea kettle whistling, just to name a few. Along with Jake's ability to perform numerous jobs, he increased my confidence and feelings of security. Not only did Jake carry out every job well, but he went above and beyond by letting me know when Joseph, the cat, was meowing outside the door. Later on in the years, Jake even taught himself to alert me to text messages on my cell phone!
Jake was so incredibly smart and a social butterfly--everyone knew him and loved him and always remembered his name. We went everywhere together traveling on foot, by car, bus, plane, train, boat, ferry; so many, many journeys over the years. Jake was adaptable, eager to please, even tempered, well-mannered, and loyal.
Jake lived months shy of his 13th birthday, passing on July 18, 2015. He was devoted and steadfast in his dedication to work right up to his last day. He will be in my heart and mind forever. I am so appreciative for the years we were able to enjoy together and am so grateful for your organization to have given Jake to me.
-Monique