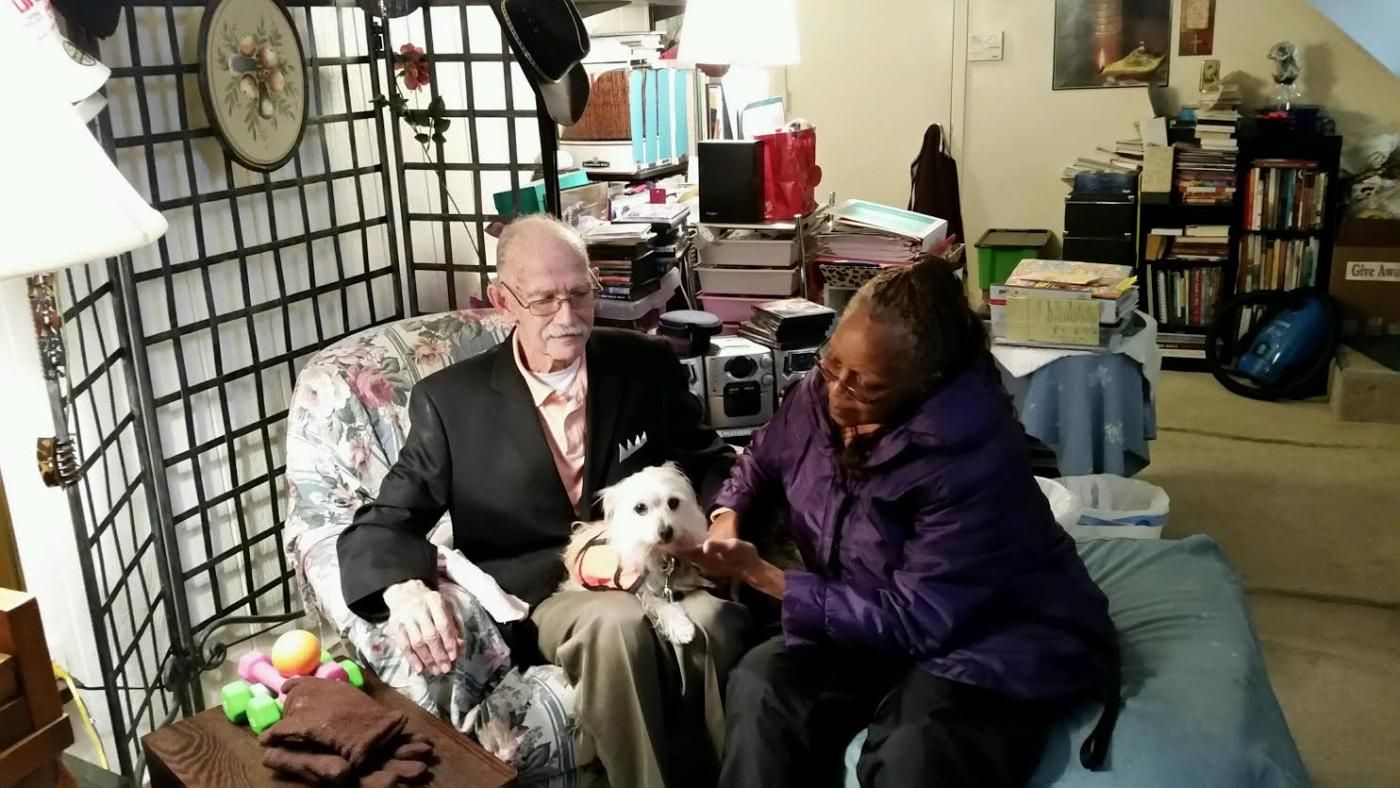 Last week, we happily placed Hearing Dog Calvin with his new recipient Jan in Aurora, Colorado!
Calvin is a two year old terrier mix, who we got from the Adams County Animal Shelter.
The recipient that Calvin went to live with is a woman and her husband who live in Aurora, CO. Jan wanted a Hearing Dog to help alert her to sounds while driving and in public for emergency sounds such as that of a fire truck or ambulance.
Jan has nerve deafness and her husband has Parkinson's and some other health problems that she needs help with in taking care of him. Her worry was not being able to hear her husband if he needed her assistance at night or during the day.
Calvin has already relieved her stress by letting her know when her husband needs her and has helped her be able to relax more in the home.