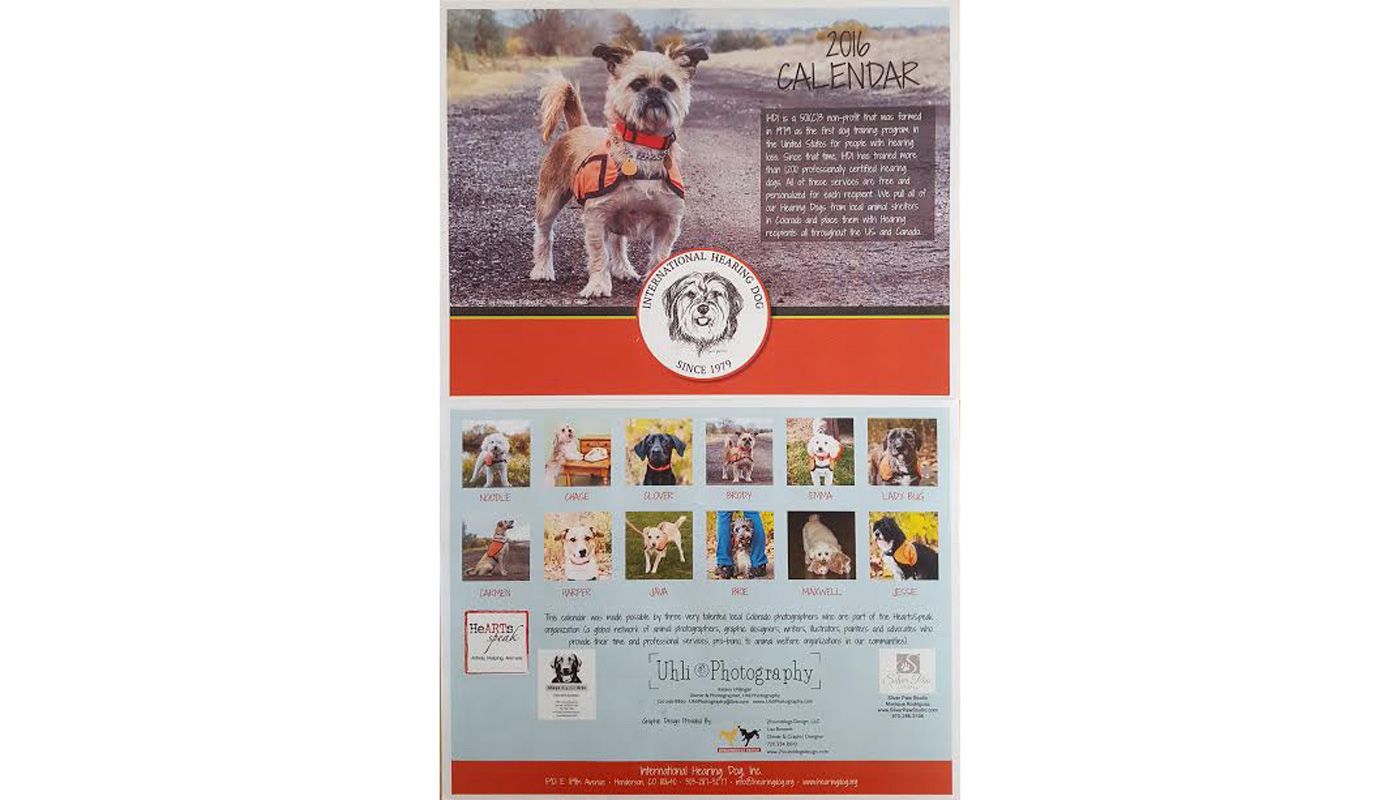 Our 2016 Hearing Dog Wall Calendars are finally in! Contact us if you are interested in purchasing a calendar.
We are asking for a $20 donation for the calendars. All proceeds will go directly towards training and caring for our current Hearing Dogs. We Celebrate Our 2015 Successes
We successfully placed 28 Hearing Dogs in 2015 thanks to the wonderful support of our donors, sponsors, volunteers, and supporters. The 2016 Calendar includes photos of current Hearing Dogs in training, as well as Hearing Dogs we have recently placed.
We are so happy to have trained so many ears to hear for our recipients all across the United States and Canda.
Special Thanks
This calendar was made possible by:
Monique Rodriquez at Silver Paw Studio
Kelsey Uhlinger at Uhli Photography
Chaya Baumbach at Chaya Digital Arts
Thank you also to Lisa Bennett at 2 Hound Dogs Design for designing the calendar. Her wonderful passion for animals shines through.