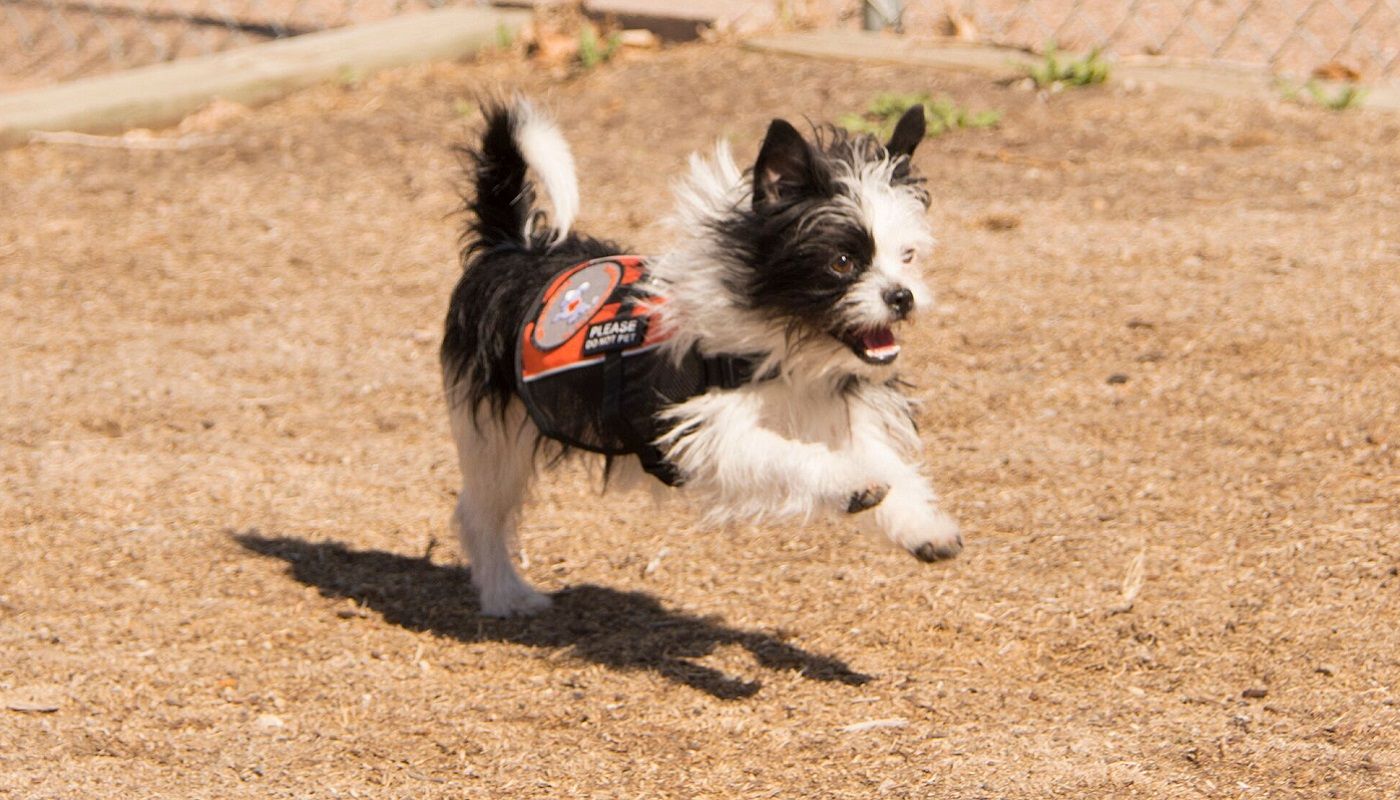 Hearing Dog, Scruffy, to be placed in Wichita Falls, Texas in September
Denver, Colo. – International Hearing Dog, Inc. announced that Hearing Dog Scruffy will be the 1300th Hearing Dog placed by the organization.
Scruffy was rescued from a high kill shelter in New Mexico in late September of 2016. He was chosen to be a service Hearing Dog because of his energetic, outgoing personality, friendly demeanor, and eagerness to please his human companion.
Scruffy's home as a working Hearing Dog will be in Wichita Falls, Texas with his recipient, Jackie. He flies out of Denver with Director of Training and Placements Andrea Paul on Tuesday, September 12, 2017. Andrea will spend three days with Scruffy and Jackie helping them practice sounds, get to know one another, and become a team.
Jackie qualifies for a Hearing Dog due to profound hearing loss since birth. She is completely deaf on one side, which impacts her balance, and can make determining the source of sounds difficult. Her son is her main helper for alerting to sources of sounds but will be attending college soon.
"I believe the Hearing Dog will make my whole life a lot easier and better."
Each dog is cared for and practices sound work at the International Hearing Dog training facility in Denver, CO. After almost a year of training, Scruffy is able to alert Jackie to the sounds of a telephone, door bell, and smoke alarm. Scruffy was also trained and is socialized to be skilled and professional in any public situation with his hearing impaired partner.