Down Dog for the Hearing Dogs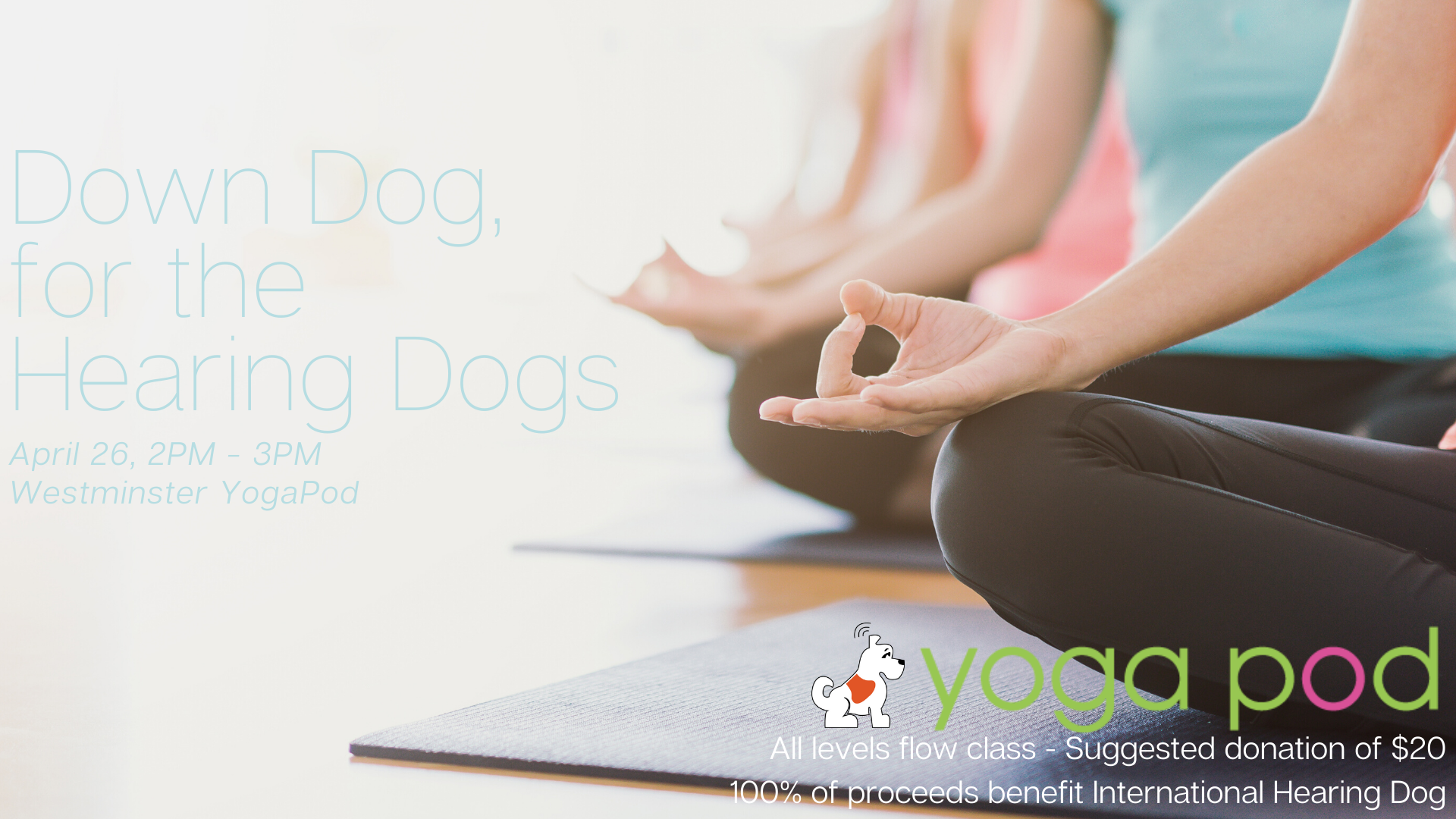 Join International Hearing Dog at Yoga Pod - Westminster on Sunday, April 26th from 2:00-3:00pm as we "paws" and relax for an all levels flow fundraiser class for International Hearing Dog. The Down Dog, for the Hearing Dogs event is a suggested donation class of $20, with Yoga Pod generously gifting 100% of the class proceeds back to IHDI and our life changing mission! This class is for all ages, with mats and towels to purchase for the class period if supplies are needed.
Space is limited so register today & get your sweat on in support of our #ShelterToService mission of #TrainingOtherEarsToHear!