Give Back Partnerships
You can shop and support both International Hearing Dog and small businesses through any of Give Back Partners. From crafted coffee that fuels a greater purpose to an inventive assortment of dog toys and more, IHDI's affiliate partners have gifts you'll love to give. By shopping our direct links or entering a specific code at checkout, these generous businesses will donate a portion of purchases back to IHDI and our hearing service dogs!
Shop local businesses for unique gifts and needed items and support IHDI! Participating businesses:
King Soopers/ City Market Community Rewards Program
---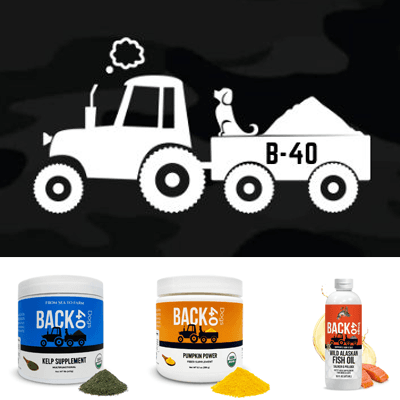 BACK 40 Dogs
Back 40 Dogs - Working Supplements for Working Dogs
Back 40 Dogs has formulated organic, raw, nutrient dense supplements that are designed to work as hard for your dog as they do for you! Be your dog's best friend by feeding them supplements that strengthen body & mind, optimize quality of life, and promote longevity.
Join Back 40's mission in giving back $1 million to working dog organizations by using IHDI's unique code (IHDI)  at checkout to save 5% on your order while also donating 20% back to the Hearing Dog program! Happy Shopping!!
---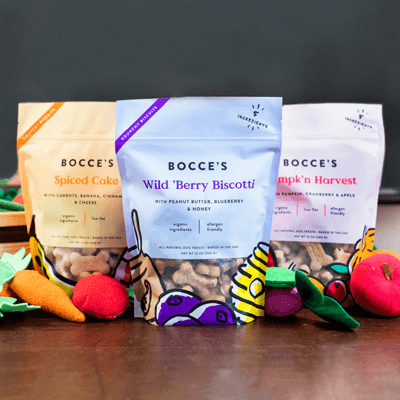 Bocce's Bakery
Bocce's Bakery shows dogs some extra love by baking up crunchy biscuit treats with all-natural ingredients and lots of "I love you's." And, there sharing that love with IHDI! IHDI is a "Bocce's Buddies" Brand Ambassador! Every month Bocce's will send IHDI a box of their delicious treats for our trainees and we'll share them enjoying every tasty morsel! You too can help us treat IHDI dogs to more goodies and donations to the program by shopping at Bocce's and using the discount code IHDI15!
---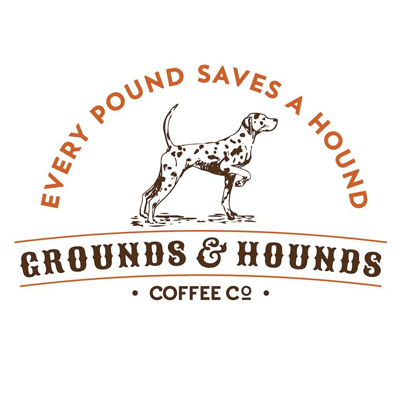 Grounds & Hounds - Every Pound Saves a Hound
To our four-legged friends, each day is a new adventure, full of possibilities and excitement. Grounds & Hounds Coffee Co. was born out of our passion to give back to the animals who selflessly provide us with so much happiness. We hope every coffee sipping, rescue loving, pet parent gives our coffee a try and joins us in changing the world one cup and one pup at a time!
Order Grounds & Hounds Coffee through IHDI's affiliate link and 10% is given back to IHDI!
---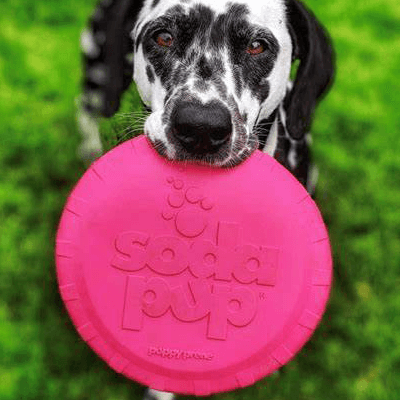 SodaPup
SodaPup specializes in American-made dog toys for power chewers, located here in Longmont CO. From lick mats, chew toys, treat dispensers, frisbees, tug toys and more--all made with durable and safe materials for your furry friend.
---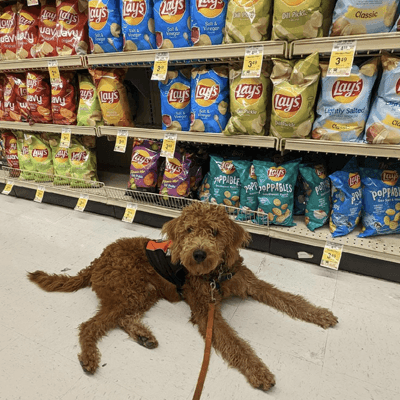 Shop King Scoopers/City Market
Did you know that you can support your favorite non-profit by grocery shopping? Through the Community Rewards Program at King Soopers & City Market, you can support IHDI with every grocery run!
King Soopers & City Market will donate a percentage of your purchases back to our organization when you select International Hearing Dog as your charity of choice! In 2021, 26 families generated over $1,300 in donated funds to IHDI simply by scanning their loyalty card at checkout!
Once you link your card to IHDI, all you have to do is shop at King Soopers/City Market and swipe your Shopper's Card to make a lasting donation to the Hearing Dog program.
It's easy! Sign up and start saving lives today:
Click on My Account or Create an Account.
Find the Community Rewards on the left-hand menu.
Search for International Hearing Dog Inc and click Enroll.
When you shop, swipe your Shopper's Card and feel good knowing you're helping a great cause!