Community Based Puppy Raiser Program
Where most see an adorable puppy, we see a future hearing dog in the making! Training other ears to hear in home, work, school, and other public environments requires extensive experiential learning, enrichment, and socialization that is best achieved through the social contexts of daily life. Therefore IHDI has expanded our training program to embrace community based puppy raising.
Interesting in learning more about becoming a Community Based Puppy Raiser?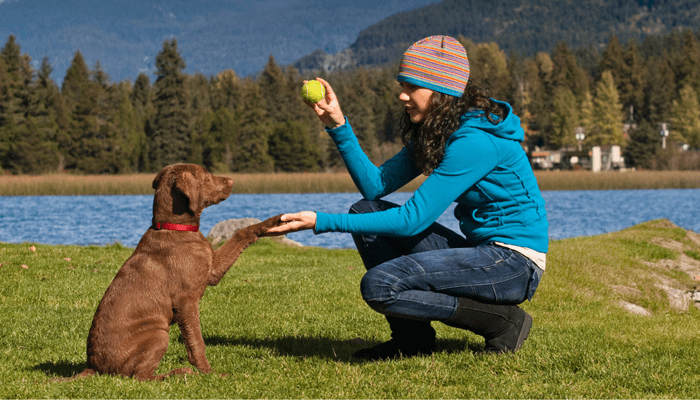 Raising a hearing dog is a life changing experience.
Community based puppy raiser programs are a widely supported approach to laying a solid foundation for service dog hopefuls to become trusted ears for an individual who is d/Deaf while engaging volunteers throughout our communities in playing a critical role in facilitating life changing hearing dog team partnerships. Hearing dogs enhance lives through specialized sound work training (alerting their partner to integral daily sounds like phone rings, doorbells, safety alarms, and sirens) and play an essential role in keeping the lines of communication open, enabling self-sufficiency, restoring wellbeing, and creating community engagement. Lives and communities are genuinely transformed with each hearing dog placed.
We are in this together!
Welcoming a puppy into your heart and home is a significant commitment of time, energy, and love. We understand it is a BIG undertaking, and that is why we are with you at every step, stage, and milestone.
IHDI's knowledgeable service dog trainers support community based puppy raisers throughout the entire process, step by step, with essential supplies and care, weekly training classes, and more.
Raising the next generation of hearing service dogs will change someone else's life and yours too.
Ready to join our community?
Have a friend or or a family interested? Ask how to co-raise a puppy together!