IHDI's outreach and educational awareness programs seek to inform and inspire d/Deaf audiences and the general public about IHDI's mission-driven work and the hearing dog's role.
One of the many ways we spread the word about IHDI is through community presentations and demonstrations. We welcome the opportunity to educate as well as demonstrate the role of the hearing dog either on location or at IHDI. Contact us when you are planning your next business or service meeting, convention, or social gathering. We'll work with you to tailor the presentation and/or demonstration experience.
We are happy to share about the incredible dogs we train and how they become one-half of a dynamic team that help d/Deaf and hard of hearing individuals people reconnect with life.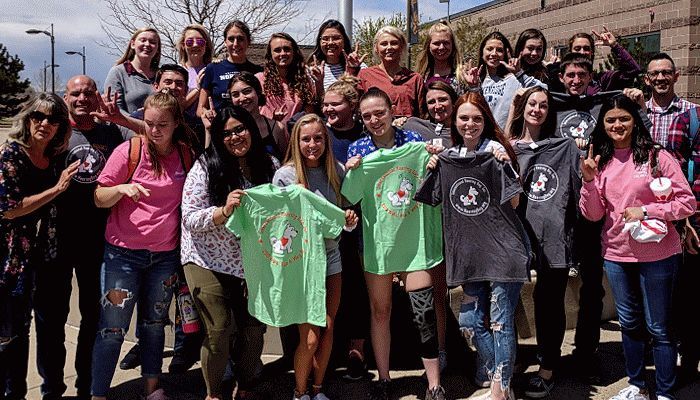 Request an ADA and Service Dog Education Presentation
The IHDI team is committed to raising awareness about the rights and roles of service dogs in the community concerning the Americans with Disabilities Act (ADA). There continues to be a lot of confusion about service animals and the rights of individuals who use them. Our presentation covers common misunderstandings about service animals and the ADA in a way that engages the audience.