Humble Beginnings
Hearing dog training was non-existent until the early 1970s when a hearing-impaired woman made a simple request. Mrs. Elva Janke's dog had passed away and she wondered if another dog could be trained to alert her to sounds in her home, just as her first dog had done naturally.
Mrs. Janke reached out to the Twin Cities Action News television in Minnesota and found her way to Mrs. Ruth Deschene, then executive director of the Minnesota Humane Society. Mrs. Deschene and board member Dick Lambert introduced Mrs. Janke to Agnes McGrath, a dog trainer serving the Twin Cities area. Agnes trained the first six hearing dogs in Minnesota, including a dog for Mrs. Janke, with financial support from the Minnesota Lions Club and the Minnesota Governor Wendell Anderson.
Hearing Dog Training Moves to Colorado
In 1976, just a few years after Mrs. Janke made her simple request, the "Hearing Ear Program" was transferred to the American Humane Association headquartered in Colorado. Then Minnesota Governor Wendell Anderson said of the transfer:
"This three year program, the first of its kind in the world, has generated so much interest that the American Humane Association, located in Denver, Colorado, has agreed to establish and support a training center and to administer the program on a national basis. Now anyone in the United States, and perhaps the world, with a hearing disability will eventually be helped through this dramatic new concept in human services."
With a new home and additional support, Agnes expanded her work. Martha Foss, Emlynn Wood, and Sandi Sterker joined Agnes to conduct a four-year study, lasting from 1975 to 1979. 
The four women tested a variety of dog breeds and training methods. They also consulted with the deaf community to determine the range of needs.
Study results confirmed their belief that, yes- dogs can be trained, making them wonderful "ears" for persons with hearing loss.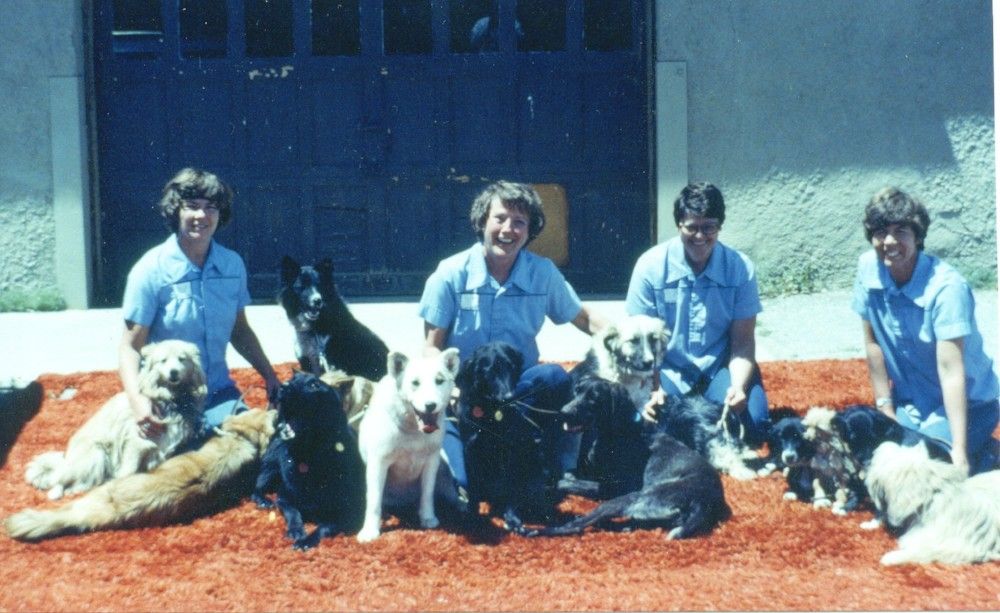 International Hearing Dog, Inc. is born
On May 7, 1979, the "Hearing Ear Program" became Hearing Dog, Inc., an independent non-profit. Soon thereafter, Hearing Dog, Inc. became International Hearing Dog to reflect program expansions in Canada.
Today, IHDI staff and volunteers have trained more than 1,350 dogs to assist individuals who are deaf and hard of hearing. These dogs have found homes in all 50 states of the United States and Canada. IHDI has also helped start independent Hearing Dog programs in Japan, Norway, and Australia.